Baiklah..kisah ini berlaku semasa zaman masih retro lagi cewah!
waktu sa kapel sama satu orang ni..kira first time la kenen pergi dating.
Sehari sebelum dating tu sa memilih la baju apa yang paling sesuai..kira yang paling gojes la!
then i decide to wear a jeans (my fav) and t-shirt keke..
hari yang dinantikan tiba..
kami berjalan bersama..sambil malu-malu la kenen sa tu haha..then tiba-tiba this guy bawa sa jalan di belakang kedai..wa!nerves!!ingatkan dia maw la beromantik sama sa..yala..di belakang kedai tu sunyi..kurang orang lalu lalang..then dia berhenti and look at me..
Oh God!!! ni kali la...hehehehe
"errr...ko punya zip seluar terbuka.."
sa dengan sepantas kilatnya menzip seluar sa...punya la malu!!!!!!!!!
first time dating sudah bikin kuyak!!!!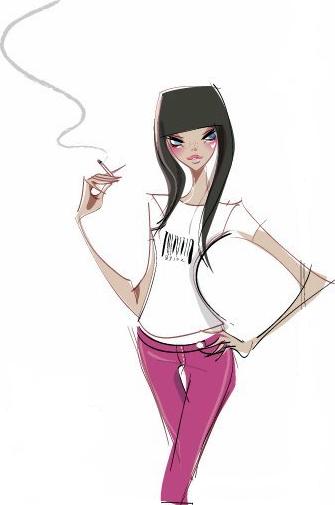 Friday, April 12, 2013 (4:50 PM)
---
Pecah kaca,pecah simen..lepas baca,jan lupa komen =)
---